Investing in stock markets can be overwhelming for first-timers as one must understand the workings of that world from the inside out. And things can seem more complicated when you have to do it online.
But we can not escape from the fact that hardly a few things are done exclusively offline nowadays.
So it is natural that someone interested in investing in the stock market should know how to do it online. 
If you are from UAE, there are a few ways you can go about this process. 
How to Invest in UAE Stock Market Online?
Follow these easy steps to invest in the UAE stock market online. Any person from any nationality is eligible to invest in both DFM and Nasdaq Dubai.
1. National Investor Number (NIN)
First of all, you need to apply for the National Investor Number (NIN). You can do this directly on the DFM website or app or through your broker.
2. Select a Registered Online Stock Broker
Pick the best online stockbroker company in UAE and get started. The stockbrokers provide a platform to buy, sell, and trade stocks.
You can use their app or website to start investing immediately. You can visit their website and invest through the stockbrokers there. 
Check this list of stock brokers recognized by DFM.
These stockbrokers will act as the middlemen and deal with the company's stocks for you.
And the best part is that you can invest in any national or international company while being in UAE from the comfort of your home or office. 
List of the Best Stockbroker Apps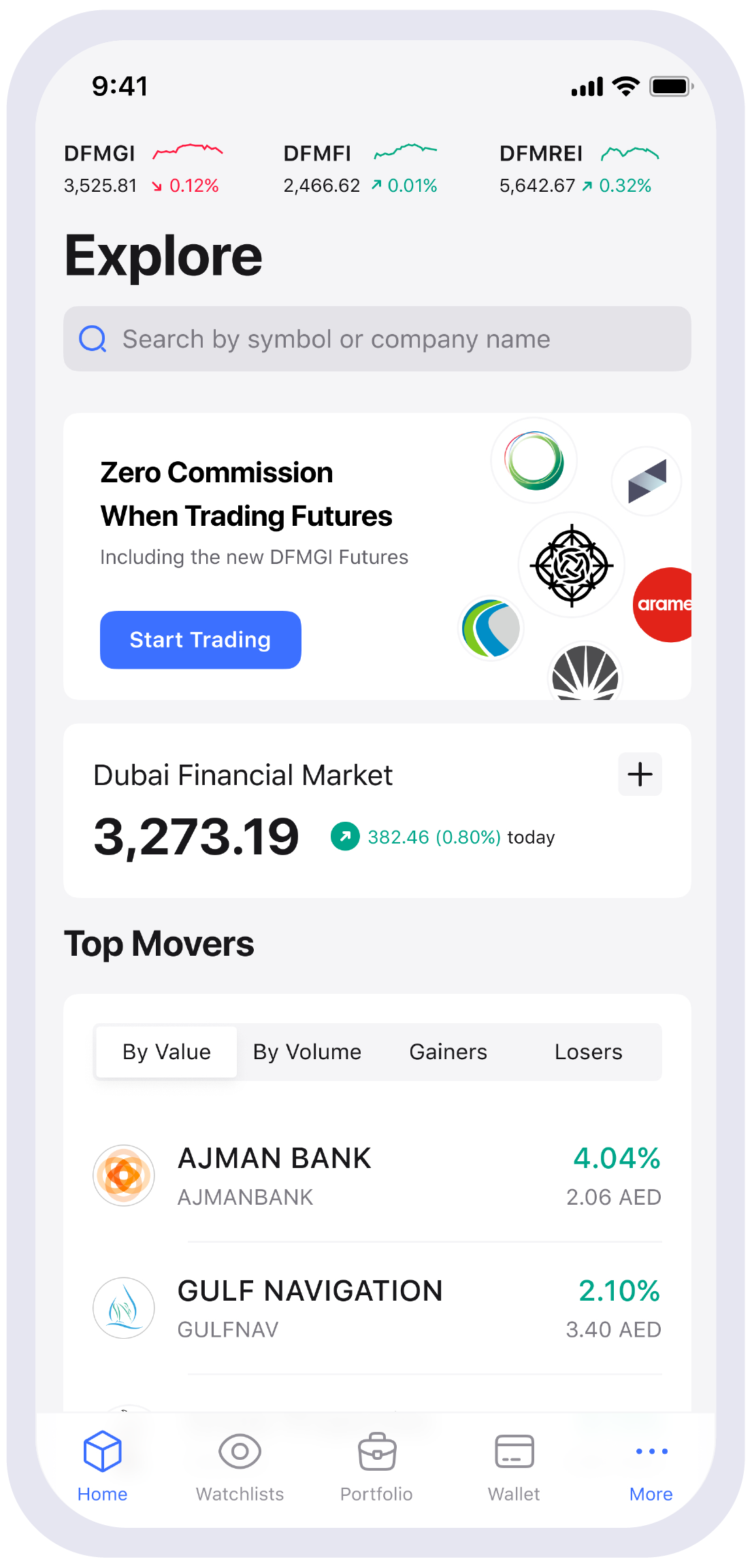 xCube offers great benefits to its users. You can open a free account with the minimum hassle of documentation and trade at zero commissions.
World Investment is an integrated platform providing a multitude of services including securities trading, risk management, wealth management advisory, and more.
They offer custom-made solutions to their clients.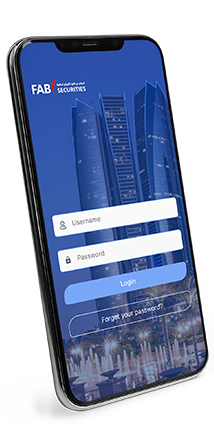 FAB Securities is a UAE-based, specialized financial service firm, active since 2000. It provides investors with services such as Equity Trading, Margin trading, Direct Market Access, Internet Trading, and Mobile Trading.
This company is originally founded in 1978 and is considered one of the most renowned discount brokers in the USA.
Compared to others, they ask for a low commission fee which is helpful to many. They have also won the Best Online Broker Award in 2021.
eTORO has led the social trading platform ever since 2007. Some of the biggest names in the industry like the Exchange Commission (CySEC), the Australian Securities and Investment Commission (ASIC), and the Financial Conduct Authority (FCA), regulate this firm.  
Frequently Asked Questions
1. How can I invest in the UAE stock market?
To invest in the stock market in UAE, you will have to go to a brokerage firm. First, you must ensure that this firm is licensed on the DFM.
Then you open an account with that firm. And once you obtain an investor number, you can open a trading account and start trading.
2. Is online stock trading legal in UAE?
Yes, online trading is completely legal in UAE. And you can do online trading with the help of the companies that we have mentioned above. 
3. What is the best stock to invest in UAE?
It is pretty hard to say what kind of stocks one must invest in to be successful, as nothing is constant in this industry.
The best strategy while dealing with stock is to put your eggs in multiple baskets i.e. build a varied portfolio of different stocks.
4. How to invest 10,000 AED in UAE?
With 10,000 AED in your account, there are ample options for you to choose from for investing. Make sure you diversify your portfolio and invest in a combination of big and small stocks.
In the past, no one could think of investing in the stock market with a simple amount of 10,000 AED.
But nowadays, with the economy's growth, many websites and portals offer investors a chance to invest that amount.
5. What are the other investment options?
– Real Estate
Real estate, in itself, is very famous in UAE because of how the desert land has changed into a major business hub over the years.
Thankfully, the stock market, which was not accessible to many in the past, is more affordable than ever.
– Mutual Funds
Mutual funds are famous not just in UAE but all over the world. The reason behind its success is its reliability and how affordable it is to maintain for everyone.
Because mutual funds do not require a huge sum of money, you can also easily invest 10,000 AED. Plus, the fact it carries low risk in UAE is also why you should opt for this.
Wrapping It Up
Hopefully, with this article, investors will have a clear idea of how they can invest online in the UAE. But before investing anywhere, we advise you to research a lot and then take a step.